I have been inspired by a YouTube posting of an American, Matt Harding dancing around the world, doing his silly dance.  Originally he danced on his own in some pretty amazing places.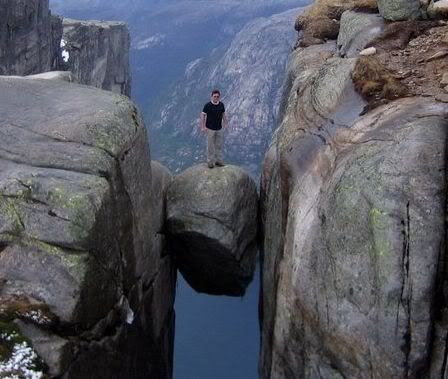 His videos can be viewed on You Tube: 

But in 2008 with the support of Stride Bubble Gum,  others joined in the dance.  And cultural diversity is introduced - dancing Bollywood style and also  
Dancing with the Huli Wigmen 
of Papua New Guinea
This has become a picture for me of mission, of faith sharing, of connecting people around the world with the 'Lord of the Dance'.   Whenever I have shown the video I've always seen people smile - it somehow has that feel good factor, registering joy   
His videos can be viewed on YouTube or on his website 
Wherethellismatt 
or in higher quality downloads they can be downloaded for free from the Stride Bubblegum's 
mattsplace
So why not watch it and see.  
What were your reactions as you saw the clips ? Post a comment ........